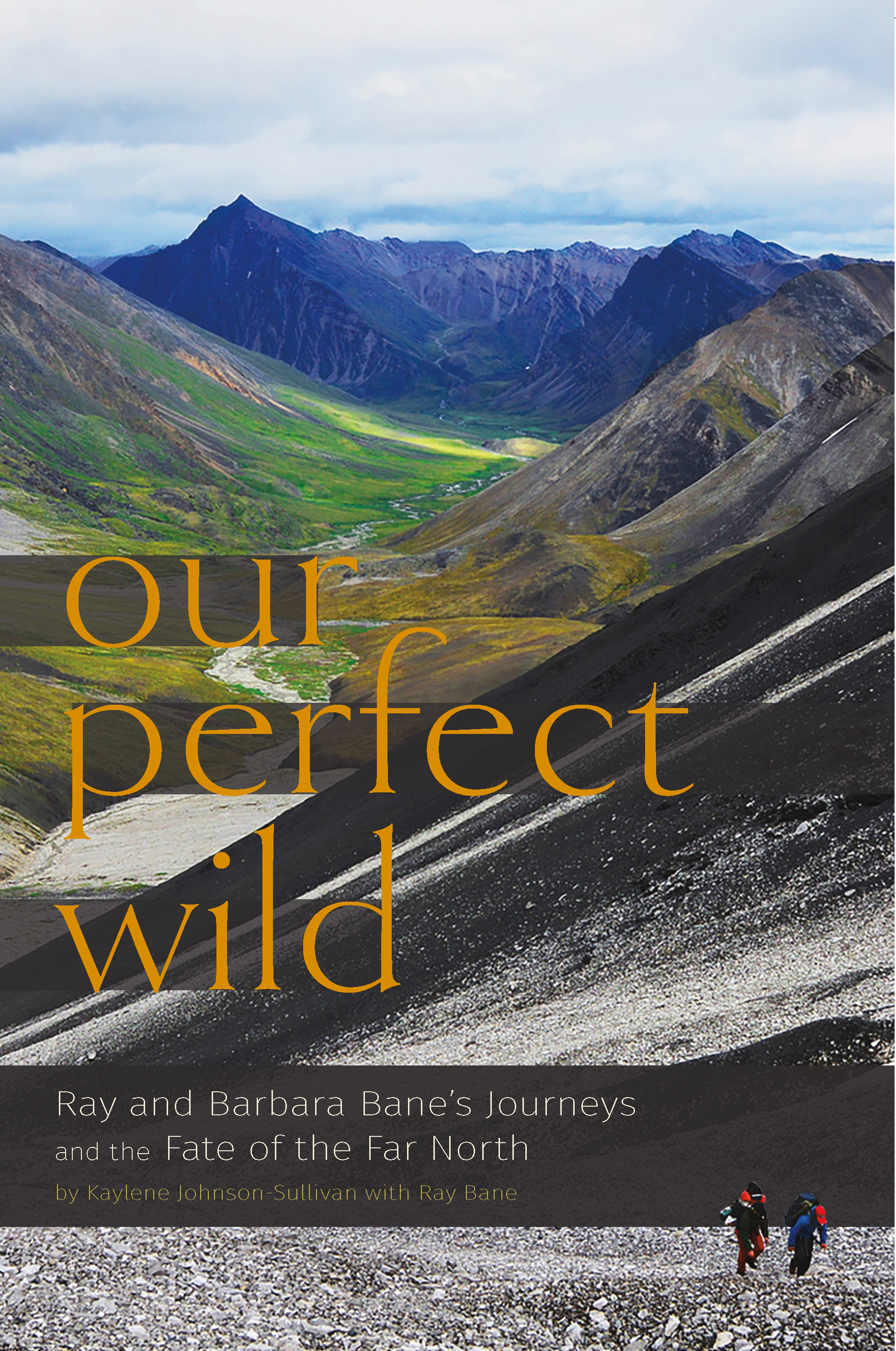 Our Perfect Wild: Ray and Barbara Bane's Journeys and the Fate of the Far North
Ray and Barbara Bane worked as teachers in Barrow and Wainwright, Alaska, in the early 1960s—but they didn't simply teach the children of their Iñupiat Eskimo and Koyukon friends and neighbors: they fully embraced their lifestyle. Doing so, they realized how closely intertwined life in the region was with the land, and, specifically, how critical wilderness was to the ancient traditions and wisdom that undergirded the Native way of life. A 1,200-mile dogsled trip in 1974 led them to give up teaching in favor of working, through the National Park Service, to preserve Alaska's wilderness.
This book tells their story, a tale of dedication and tireless labor in the face of suspicion, resistance, and even violence. At a time when Alaska's natural bounty remains under threat, Our Perfect Wild shows us an example of the commitment—and love—that will be required to preserve it.
Canyons and Ice: The Wilderness Travels of Dick Griffith
Alaska legend Dick Griffith, for decades, has set off into the wilderness with little more than a sense of adventure. Without fanfare, he quietly set out on a string of fearless feats: rafting down the Green and Colorado Rivers, skiing solo across the icy Northwest Passage, and being the first to descend the treacherous Barranca Del Cobre in Mexico.
The first full biography of Griffith, Canyons and Ice offers a rare look at the man behind the soaring achievements and occasionally death-defying moments.  His is a grand tale of adventure and a reflection on what motivates a man to traverse some of the most remote places on earth.
His story is now a PBS documentary!
A Tender Distance: Adventures Raising My Sons in Alaska
Written with wit, wisdom, and a grateful heart, A Tender Distance presents fifteen finely-crafted vignettes that explore the perils and joys of raising two fearless boys from toddlerhood to young men. Mothers everywhere will relate to the hard, familiar choice between holding close and letting go.
Trails Across Time: History of an Alaska Mountain Corridor
Trails Across Time explores the historic and scenic trails, tracks, and waterways of Alaska's only National Heritage Area. From the geologic forces that shaped the landscape to Native trails, a gold rush, and the eventual building of a railroad, the Kenai Mountains-Turnagain Arm National Heritage tells the larger story of a wild place and a rugged frontier. Come explore the valleys, mountains, communities, and people of this unique place.