Join us in celebrating the book launch of Our Perfect Wild
How far would you go to save the things you love? 
Kaylen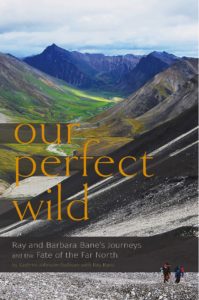 e Johnson-Sullivan will be discussing her new book (with Ray Bane) Our Perfect Wild published by the University of Alaska Press. Joining her via Skype will be Ray Bane, co-author and the subject of this biography about a couple whose passions led them to love and fight for the treasures of the Far North.
UAA Consortium Library, Room 307
December 3, 2015
6-8 p.m.